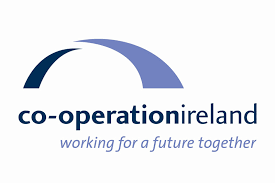 Co-operation Ireland Chairman Dr. Christopher Moran and Chief Executive Mr. Peter Sheridan OBE traveled to Washington, D.C. and New York to represent Co-operation Ireland, the peace building charity, in annual St Patrick's Day celebrations.
Among the events Dr. Moran attended were the Friends of Ireland Luncheon hosted by Speaker Nancy Pelosi, United States House of Representatives on Capitol Hill in honour of His Excellency Leo Varadkar, Prime Minister of Ireland, and The White House's annual Saint Patrick's Day Reception hosted by President Donald J. Trump, wherein a traditional shamrock bowl is presented to the President of the United States by An Teoiseach.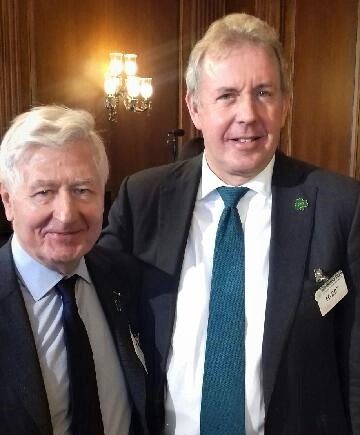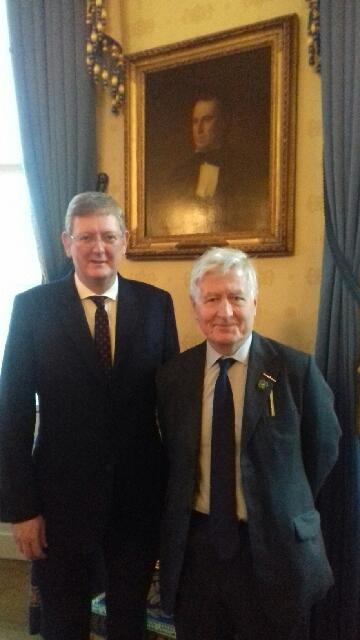 Additional programs Co-operation Ireland leadership attended in Washington, D.C. and New York:
Welcome by Elizabeth Kennedy Trudeau, Consul General of the United States Consulate, Belfast and Reece Smyth, Chargé d'Affaires of the Embassy of the United States of America, Dublin at James Hoban's Pub (Washington, 13 March)
The Ireland Funds 27th National Gala: A Celebration of Visionary Women, held at the National Building Museum (Washington, 13 March)
Ambassador's Reception hosted by Ambassador Daniel Mulhall and Mrs. Greta Mulhall on the occasion of the visit of An Taoiseach, Leo Varadkar T. D. (Washington, 14 March)
British Ambassador's Breakfast hosted by the British Ambassador to the United States Kim Darroch at the British Ambassador's Residence (Washington, 15 March)
Dr. Christopher Moran, Chairman of Cooperation Ireland with (L-R) Drew Harris, Garda Commissioner of the Republic of Ireland; The Rt. Hon. Arlene Foster MLA; and George Hamilton, Chief Constable of the Police Service of Northern Ireland attend the Friends of Ireland Lunch with Speaker of the House Nancy Pelosi and joined by President Trump and Vice-President Mike Pence
Co-operation Ireland was founded in 1979 and works to promote and encourage interaction, dialogue, and practical collaboration between the peoples of Northern Ireland and between Northern Ireland and the Republic of Ireland.
Co-operation Ireland serves under joint patronage of Her Majesty The Queen and The President of Ireland Michael D. Higgins.
//
Information about upcoming Co-operation Ireland programs in the United States can be found here.