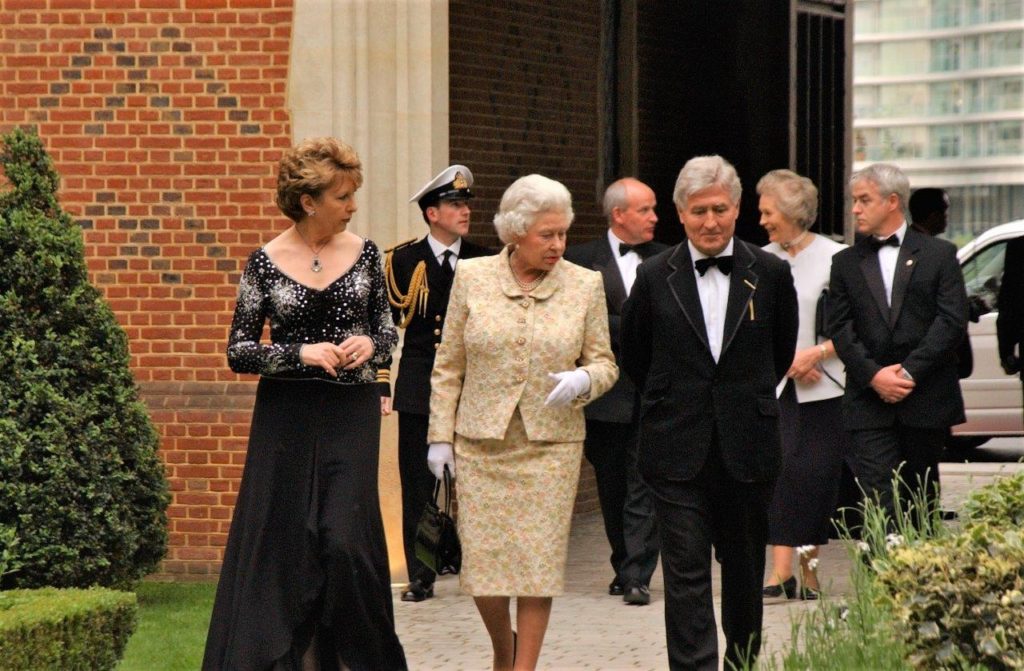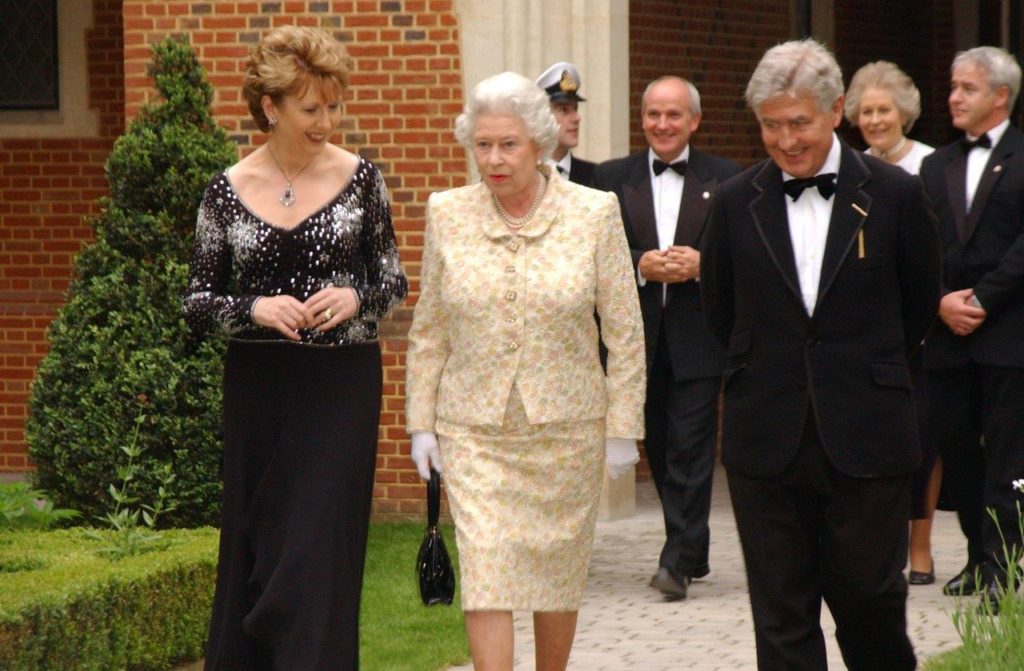 One hundred and fifty guests attended a Co-operation Ireland Celebratory Dinner in London to mark the 25th anniversary of its peace-building work on the island of Ireland.
Joint Patrons Her Majesty The Queen and Her Excellency President Mary McAleese joined guests at the function hosted by Mr Christopher Moran in Crosby Hall, Cheyne Walk, Chelsea, London.
Crosby Hall is the oldest Tudor residence in England and the former home of Sir Thomas More and King Richard III, a fitting historical setting for the first occasion that the offices of Sovereign and President appeared together at such a private function.
Also in attendance were Rt Hon Peter Hain MP, Secretary of State for Northern Ireland, Shaun Woodward MP, Parliamentary Under-Secretary of State for Northern Ireland, James Kenny, American Ambassador to Ireland, Daithi O'Ceallaigh, Irish Ambassador to Britain, Stewart Eldon, British Ambassador to Ireland, and David T Johnson, Charge d'Affaires ad interim at the United States Embassy in London.
The Celebratory Dinner paid tribute to those who have supported Co-operation Ireland over the past 25 years.
Tony Kennedy, Chief Executive of Co-operation Ireland said "Co-operation Ireland has an established record of delivering progressive peace and reconciliation programmes at the community level throughout Ireland and in doing so have tackled the lingering issues of intolerance while also shaping a positive vision for the future. I am very grateful to the many guests attending this evenings dinner which pays tribute to our work over the past 25 years."
/ This article was originally published by Co-operation Ireland in 2005.